The vegetation that grows alongside creeks and rivers, known as the riparian–zone, is one of our most valuable ecosystems.
Dr Samantha Capon from Griffith University's Australian Rivers Institute (ARI) has led the production of a new book, which explores the inner workings of our native Australian riparian vegetation and provides a one-stop shop for researchers and managers of these important systems.
Dr Capon together with co-editors Dr Cassandra James from James Cook University and Dr Michael Reid from the University of New England, launched the book, 'Vegetation of Australian Riverine Landscapes' in Brisbane last week (20 April 2016).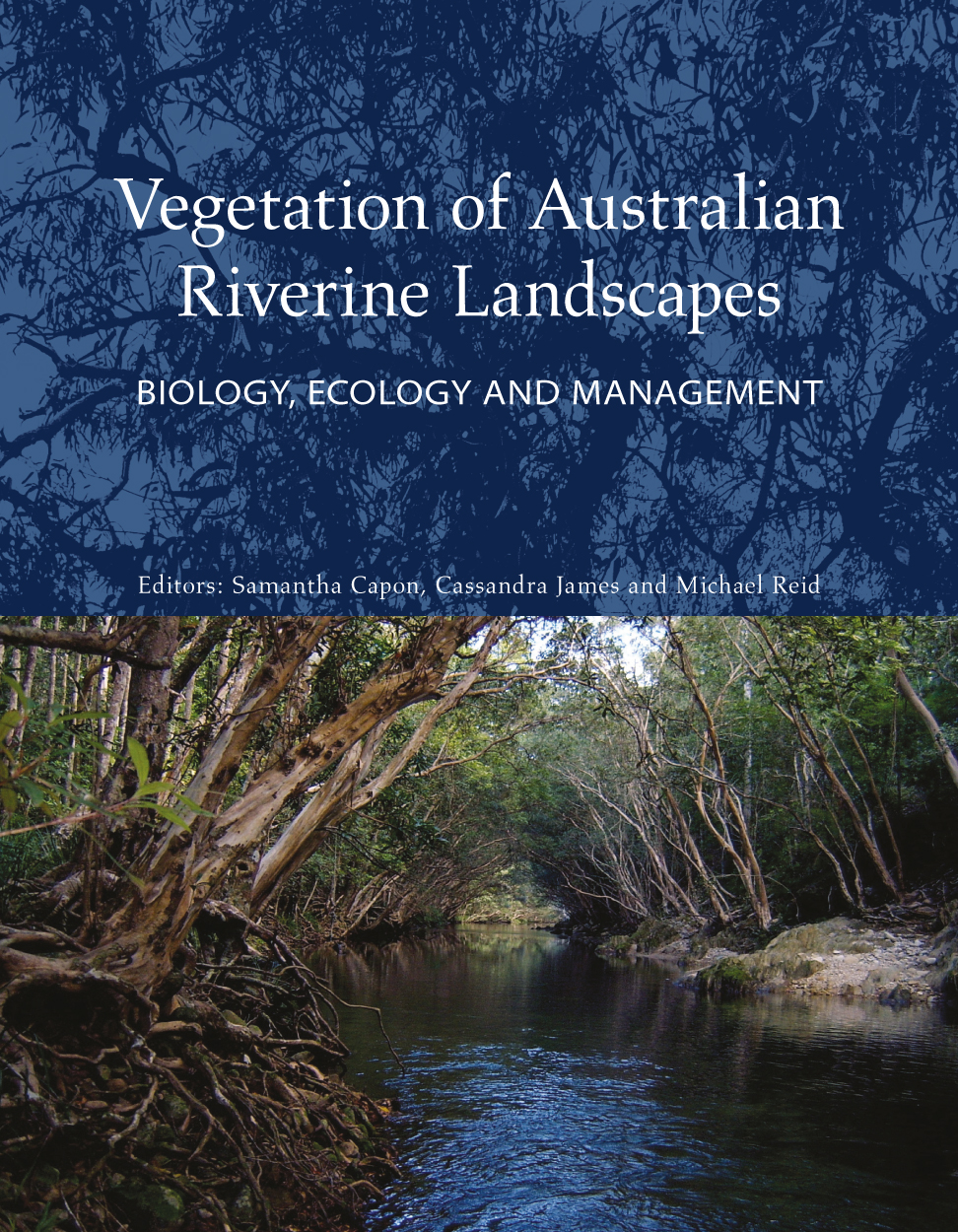 Dr Capon's passion for riverine vegetation and the ecosystems, which surround them, have been a driving force for her research over the past two decades.
"Riparian vegetation plays an important-role in providing ecosystems services and has been recognised for some time as functionally significant for its capacity to provide habitat and food resources to terrestrial and aquatic organisms." She explains.
Professor Stuart Bunn, Director of Australian Rivers Institute added, "This book represents a major synthesis of research achievements over the past 25 years or so."
"Not only does it highlight the importance of riparian lands, but stresses they are among the most threatened ecosystems on the continent. Degraded and poorly managed riparian land is still the primary cause of water quality problems that threaten water security, the health of river ecosystems and coastal environments, and drive up the costs of water treatment."
This collection of research explores the incredibly diverse Australian riverine vegetation, which exhibits an amazing capacity to persist and adapt to constantly changing and often-unpredictable conditions found across the continent. Furthermore, research has shown that the threat posed by human pressures and the effects of these on riverine vegetation have far-reaching implications for other biodiversity and ecological functions at large scales.
"Riverine vegetation is likely to be one of the most important elements of our landscapes under a hotter, drier future. Conserving and restoring its ecological diversity and dynamism should therefore be paramount in any catchment management plans."
"'Vegetation of Australian Riverine Landscapes' provides a wealth of information on riverine vegetation and its proper management across Australia. In addition, it will also serve to greatly stimulate future research in addressing some of the more pressing knowledge gaps that we currently face," Dr Capon concludes.
Author: Penelope Pelecas an intern with Griffith Sciences currently studying a Bachelor of Communication with Griffith University